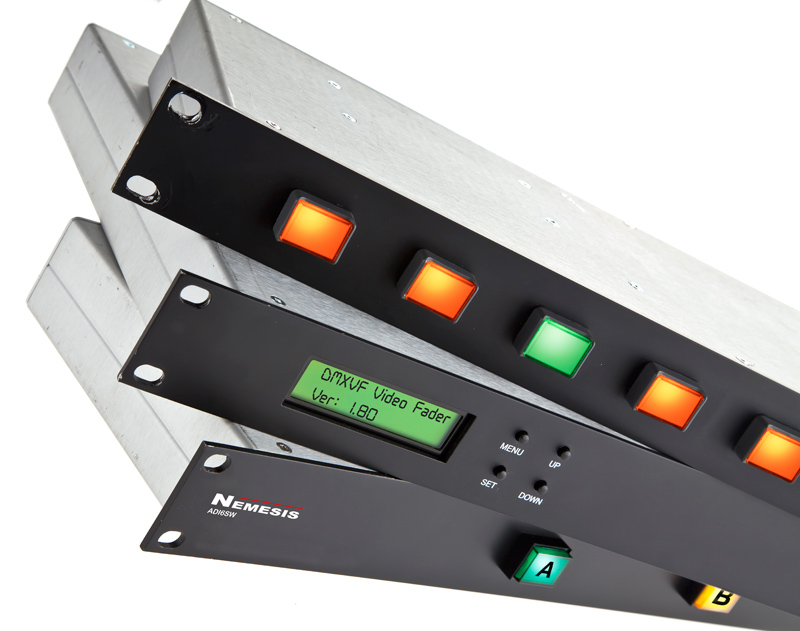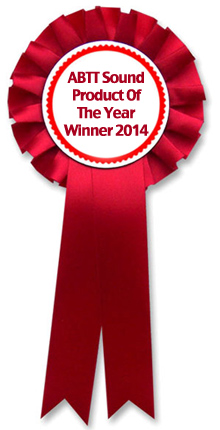 Production Audio Playback and Control Solutions
The Nemesis range of show control hardware was created to address a specific gap in the market for powerful, reliable and flexible show control and audio playback solutions. Designed specifically for the challenging theatre and live entertainment environments, and manufactured to the highest British engineering standards, the Nemesis design objective is to provide a fully specified and highly resilient set of control and redundancy hardware, enabling engineers to achieve seamlessly integrated performances.
With Nemesis behind the scenes, the show will go on - without unwanted interruptions and with ultimate control.

Leading sound specifiers, hire companies and venues around the world rely on Nemesis products to deliver their shows.
A small selection includes:
«

BBC Top Gear - Drive-In with Car-Link

AA - Getaway Vol 1: The Drive-In - Bicester & York

Luna Drive-In Cinemas - 14 UK sites

UEFA Champions League - Drive-In Finals

Magic Mike Live - Australian Tour

Back To The Future - The Musical - Manchester Opera House & London's West End

Once - UK Tour

Beautiful - UK Tour

Anastasia - Scheveningen, Holland

Goldilocks And The Three Bears - The London Palladium

On Your Feet - The London Coliseum & National Tour

Joseph and His Amazing Technicolor Dreamcoat - Kilworth Park Festival

Mamma Mia - The Party - London's O2

American Idiot - UK Tour

Starlight Express - Albany Theatre - Coventry

Little Miss Sunshine - Arcola Theatre, London

Guys and Dolls - Theatre Marigny, Paris

The Cher Show - Neil Simon Theatre - New York

Come From Away - Gerald Schoenfeld Theater - Broadway

Wasted - Southwark Playhouse

Magic Mike Live - London Hippodrome

Production Resources Group - Secaucus, USA

Chicago - Mogador Theatre, Paris

El Medico - Teatro Nuevo Apolo - Madrid

Sound Associates Incorporated - USA

Bat Out Of Hell - Oberhausen - Germany

Anastasia - Teatro Coliseum - Madrid

Trioperas - Peacock Theatre, London

The Rink - Southwark Playhouse

Come From Away - USA Tour

Bat Out Of Hell - Dominion Theatre - London

Come From Away - Phoenix Theatre - London

Fat Friends - UK Tour

Jersey Boys - China Tour

On Your Feet - Utrecht, Holland

Bat Out Of Hell - The Musical - Toronto

The Producers - Far East Tour

Grease - Mogador Theatre, Paris

Evita - International Tour

The Sound Of Music - World Tour

Bodyguard - Madrid

Ghost - The Musical - Moscow, Russia

Our House - UK Tour

Flashdance - UK Tour

Legally Blonde - Monaco

Wind In The Willows - The London Palladium

Kiss Me Kate - Kilworth House Theatre

Footloose - UK Tour

Bat Out Of Hell - The Musical - The London Coliseum

Dimension Audio - UK

Qdos Entertainment

Sister Act - Middle and Far East Tour

Ambassador Theatre Group - UK

Disney's Der Glokner von Notre Dame - Berlin

Grease - 2017 UK Tour

42nd Steet - Theatre Royal, Drury Lane, London

Stage Electrics - UK

Battersea Arts Centre - London

Wonderland - UK Tour

The Royal Opera House - London

Bat Out Of Hell - The Opera House, Manchester

Sonalyst - UK

The Lion King - Scheveningen, Holland

Wind In The Willows - UK Tour

Tanz der Vampire - Moscow

Phantom Of The Opera - Paris

American Idiot - London's West End

Little Shop Of Horrors - UK Tour

Wigwam Acoustics - UK

Chicago - UK Tour

American Idiot - UK Tour

Breakfast At Tiffanys - UK Tour

Miss Atomic Bomb - St James Theatre - London

The Mousetrap - UK Tour

Footloose - UK Tour

Storm Lighting - UK

Rocky Horror - UK Celebration Tour

The Illusionists - London's West End

Shrek - International Tour

The Sound Of Music - Australian Tour

Bodyguard - Holland and Europe

The Last Tango - UK Tour

Rocky Horror - London's West End

Let It Be - UK Tour

Beauty And The Beast - European Tour

Creative Technology - UK

Cats - Paris

Showstopper - London's West End

Phantom Of The Opera - Moscow

The National Theatre Of Scotland - UK

The Producers - UK Tour

Jesus Christ Superstar - UK Tour

Return To The Forbidden Planet - 25th Anniversary UK Tour

The Stage Management Company - UK

Memphis - Shaftesbury Theatre - London

Evita - Dominion Theatre - London

Jersey Boys - UK Tour

Starlight Express - World Tour

War Horse - European Tour

I Can't Sing! -The X-Factor Musical - The London Palladium

H-Productions - UK

West Side Story - UK Tour

Chicago - Moscow

»