FLARE AUDIO X5A SPEAKER (Ex-Rental)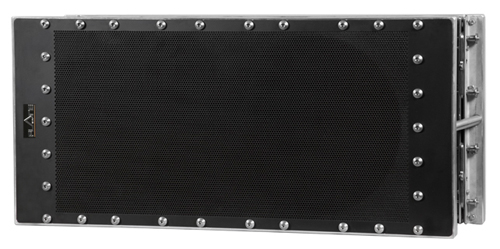 FLARE X5A Vertical Point Source Array
The X5A represents a hire companys ideal partner - providing the ultimate in scalability, ensuring maximum stock utilisation and economical capacity for growth, successfully handling from small clubs to arena tours. The X5A can be used as a single unit for point-source applications, ground stacked in small arrays, or in a hang of up to 22 enclosures.
By applying the theory of Waveform Integrity through Space and Vortex technologies, Flare Audio has effectively re-invented the design of line array enclosures: creating systems that are a fraction of the size of traditional designs, produce high definition natural sound, and retain throw while remaining highly controllable. The X5A epitomises this approach, producing distortion free sound through linear driver movement in an enclosure that measures just 420mm x 910mm x 278mm. This 3-way enclosure features one 15 inch, two 6.5 inch and two 10 inch drivers, and combines point source and line source theory to create clear, complete coverage and throw. The benefits - no electronic correction, no dampening, no fixed crossovers.
The slim panel design and integral flying system mean that rigging, transportation and storage are efficient and cost-effective. The X5As rigging employs reliable and simple components. Front and rear pins couple the units for either flying or stacking, allowing either 0, 5 or 10 degrees of cabinet splay. All load stresses are transmitted through the stainless steel flyware, rather than through the wooden cabinets.